The dead or unconscious cat in Jr.'s dream.
Birthdate
T.C. 4753 and before
Birthplace
Unknown (possibly Miltia)
Voice actor (Japanese)
N/A
Voice actor (English)
N/A
Gaignun is the name of a cat that Nigredo (Gaignun Kukai) and Rubedo (Jr.) raised, which is the source of Nigredo's alias as "Gaignun Kukai."
In Xenosaga Episode I, Jr. has a dream in which he is seen addressing the cat as "Gaignun" and then crying over it. After this, he can be seen holding Nigredo's dying body.
Due to the fact that it was never explained in the game, it is unknown when and where Nigredo and Rubedo raised the cat; the whereabouts and status of the cat are also left ambiguous.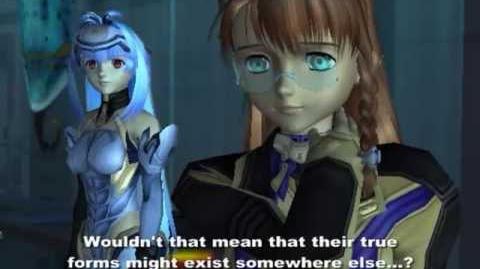 Community content is available under
CC-BY-SA
unless otherwise noted.