| | |
| --- | --- |
| | This article pertains to Xenogears: the sub-database of Xenosaga Wiki. |
Birthplace
T.C. 46XX-47XX
Occupation
Eldridge captain
"
See that all civilians and passengers are safely transported to the escape shuttles. I will send a dispatch after evacuation is complete. I am evacuating the ship. All of you... evacuate now.

—The captain to the spaceship's operators and 1,200,000 passengers

"
Shigeyoshi Inoue is the captain of the Eldridge.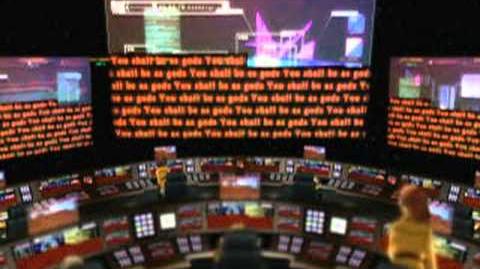 His trio of female systems operators struggled valiantly to prevent Deus from taking control of the ship right out from under them but their efforts were in vain. Before Deus assumed complete control over the vessel the captain initiated the ship's self-destruct system and the Eldridge exploded over an uncharted life-sustaining planet free of intelligent life (though it did and still does contain the semi-intelligent creatures known as Chu-Chus). Deus and a single child named Abel managed to survive the ship's destruction, but its crew and colonists perished.
The captain has a family. Knowing he's probably going to die, he opens a pocketwatch and spends his last few moments smiling at a picture of a middle-aged woman and a young girl, who bears a striking resemblance to Elehayym Van Houten. Accepting defeat, he blows up the ship, killing his 1,200,000 passengers along with himself in his last act of free will.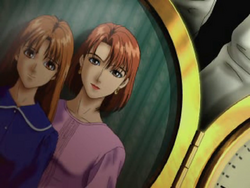 Some fans theorize that Abel is Shigeyoshi Inoue's son, meaning the girl and the woman in the photograph would be Abel's family—possibly his sister and mother. Abel was searching for his mother and Kadomony may have chose the form of a similar looking girl, which would lead to the creation of Myyah Hawwa / Elly Van Houten.
His name is almost certain to be a reference to Shigeyoshi Inoue, an admiral in the Imperial Japanese Navy during World War II. He may be after named the Japanese admiral because one of the major themes in Xenogears is how history tends to repeat itself.
Community content is available under
CC-BY-SA
unless otherwise noted.